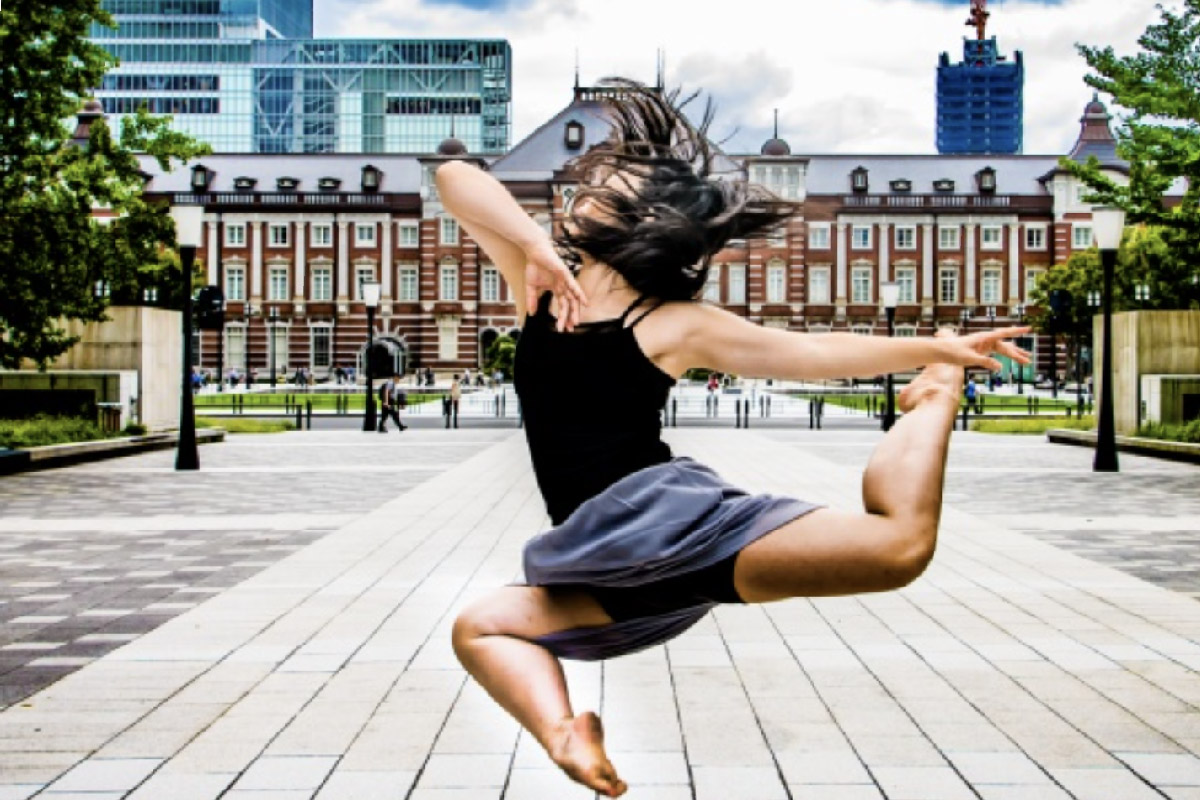 29 Gen

I miei incontri a New York. Una danzatrice davvero forte!

Vorrei parlarvi di una danzatrice davvero speciale e tenace che ho conosciuto qui a New York: Mikki Shoji.

È  farete anche un po' di esercizio con l'inglese
 visto che mi sono lanciata a scrivere….finalmente in inglese!!!!
Mikki Shoji joined DoubleTake Dance on 2014 and is now a soloist in the company as well as our rehearsal manager.
Mikki is unique. Her talent and are captivating and we have never had someone like her in the company. She is a rare talent, hard to find and we could not be more proud to call her our company member.
Founded by co-directors Vanessa Martínez de Baños and Ashley Carter,  DoubleTake Dance is a New York City based contemporary dance company that strives to connect with a wide range of audiences through fusions of movement that are accessible and understandable to both the dancer and non-dancer. We work to create choreography that is original and passionate; each piece as unique as the artists who interpret it.
DTD is in it's 10th year as a professional company, and has been featured  in shows/venues such as NYC SummerStage Festival, Battery Dance Festival, Carnival Choreographers Ball, Webster Hall, New York Fashion Week, Fuse TV, The NY Jazz Choreography Project, the Baltimore Invitational, Hartford's Riverfront Recapture, Newburgh Illuminated, NYC Half Marathon, as well as several films, music videos, commercials and industrials.  We have received choreographic commissions from the renowned Dancing Wheels company (Cleveland, OH) and the Montclair Performing Arts Program (NJ), HT Chen's Newsteps (NY), Jamaica Performing Arts Center's Next Stage Choreography Commission and Residency (NY), was also the recipient of the Eryc Taylor Choreography Grant and have been featured in Dance Informa Magazine twice!  Many times we have been produced to perform full length shows; also dedicating a substantial amount of time performing for charities and benefits.
In celebration of our 10th year anniversary, we are looking forward to a full season and can't wait to show are audiences old and new works in which Mikki will definitely be performing!
Ho voluto fare qualche domanda a Mikki per sapere di più della sua storia di ballerina.
1) When your passion for dance began?
I started taking dance seriously at the age of 16. I had the incredible opportunity to work with known choreographers Fabien Prioville and Azusa Seyama. They were so inspiring that I decided to pursue this professionally.
2) What are the problems who did you found in the new york dance world especially about the different way to do in arts (your Japanese culture are really different from New York all right?)
In NY, they ask for more personality or individuality even in a group piece. But on the other hand in Japan, you have to look the same and precise like corps de ballet. So its been a challenge to show my personality in company work.
3) What do you like to given with your art in the New York community?
The audience always compliments my fluidity and sensitivity. I definitely would like to share that with the american audiences as well as my quality of movement in a dynamic and believable way.




I would like to create pieces that express my voice and inspire general people, not only dancers or dance enthusiasts.DTDGK Photos by Wallace Flores Courtesy of DoubleTake Dance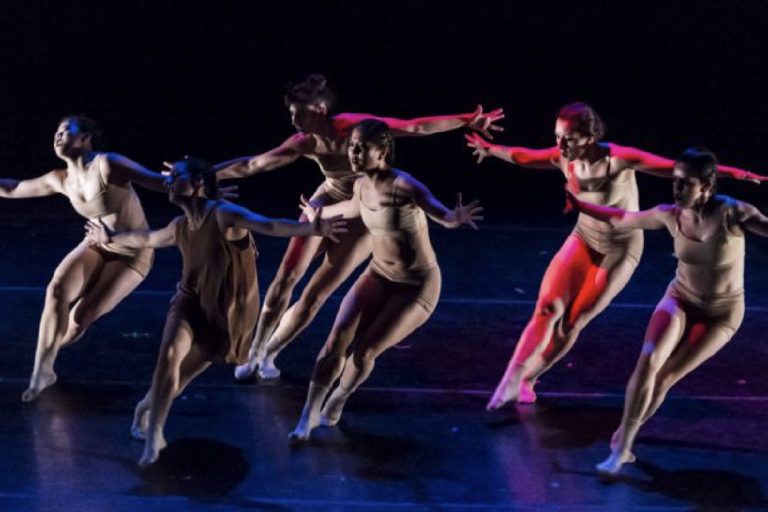 BIOGRAPHY
Mikki Shoji trains various dance styles in New York City and Japan. Currently a member of DoubleTake Dance, Matthew Westerby Company, Awaken Dance Theater, and The Orsano Project. Also, she has performed in works by Fabien Prioville, Kojiro Imada, Ballet Noah, Hiroko Ishikawa, Tony Waag, and the American Tap Dance Foundation, Roberta Mathes, Jennifer Archibald, and Ashlé Dawson. With these choreographers, Mikki has had the opportunity to perform at such notable NYC venues as New York City Center, The Ailey Citigroup Theater, Salvatore Capezio Theater, The Kaye Playhouse, Kumble Theater, Duke on 42nd Street, Gelsey Kirkland Arts Theater, as well as with the Battery Dance Festival, Global Citizen Festival 2017, and NY Fashion Week.
Internationally she performed at Saitama Arts Theater(JPN), Asahi Art Square(JPN), Setagaya Public Theater(JPN), and at NRW International Dance Festival "Fest mit Pina"(DE), and Bielefeld Tanzfestival(DE). Her teaching credits include Peridance Capezio Center, Joffrey Dance Center, bergenPAC(NJ), and Ballet Noah(JPN). She has also assisted Jamie Salmon for THE PULSE convention.
Please follow and like us: